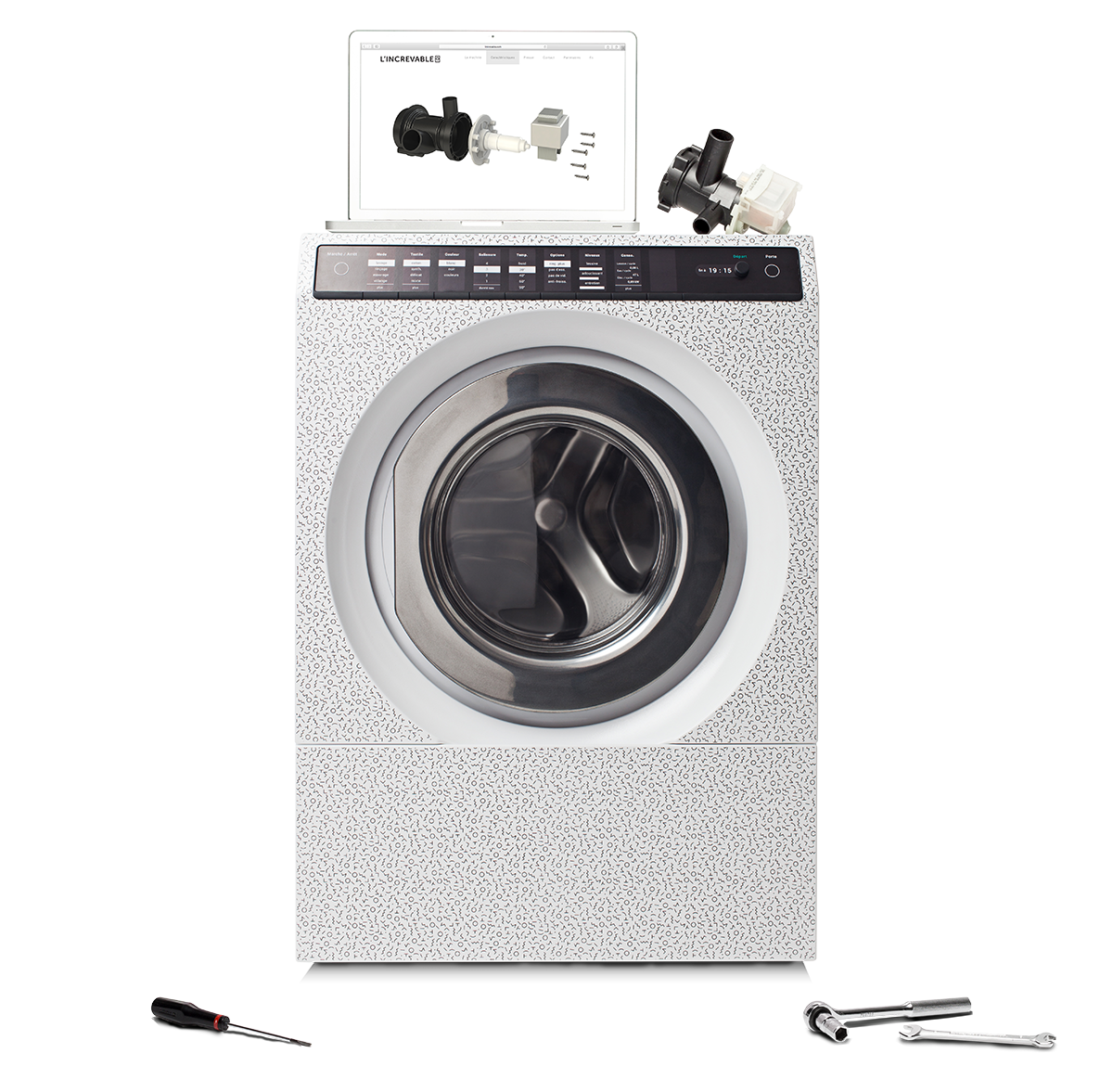 About
With L'Increvable we want to show that it is possible to offer home appliances designed to last. Convinced that all technical solutions are within reach, we are working day after day to make this idea real.
In what way is L'Increvable different from other machines?
L'Increvable distinguishes itself from other laundry machines by its design which facilitates its maintenance and improves its performance over time thanks to simple software and hardware updates.
When will L'Increvable be sold?
We are not able to communicate any date of commercialization for the moment for the simple reason that L'Increvable is still under development and that we are still looking for an industrial partner ready to commit to its manufacture.
At what price will it be sold?
Our goal is to succeed in offering L'Increvable at a price of about 1,000 euros for a lifetime of at least 20 years or 10 000 hours of use.
Do you plan to offer other products?
Yes. After the washing machine, our goal is to offer other durable, repairable and upgradable household appliances such as a dryer, a dishwasher, a refrigerator and why not small appliances or a printer (an other massive ewaste issue)!
Why does the development of L'Increvable take so much time?
The development of an industrial product of this kind is a long long and complex process. Today we have a precise vision of the machine we want to offer and are continuing its technical development through 3D and physical models. During the last two years we have had the opportunity to meet many manufacturers to find a potential partner among them. Nevertheless, none of them said they were ready to take over the industrialization of the machine for the moment. But we do not give up!
What do you need to accelerate the development of L'Increvable?
To make L'Increvable an industrial and commercial reality today we need to get closer to an manufacturer ready to invest with us. We will also need interested financial partners to take part in this adventure to make the necessary investments for its development.
While waiting for L'Increvable to be available for sale, here is a selection of initiatives that will allow you to find: solutions to repair your washing machine, reconditioned products or chosen for their reliability higher than average.